What is COVID-19? COVID generally known as coronavirus disease. It is an infectious disease caused by a newly discovered virus. Most people (about 80%) recover from the disease without needing special treatment. Older people, and people with other medical conditions (such as asthma, diabetes, or heart disease), maybe more vulnerable to becoming severely ill. What are the symptoms of coronavirus? Let's find out.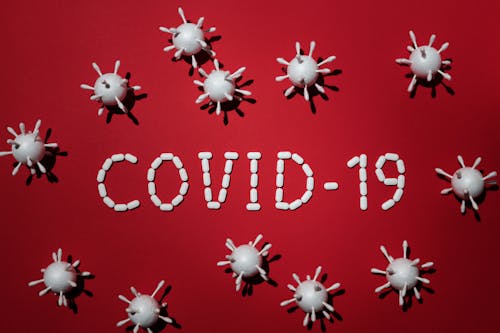 What are it symptoms?
The most common symptoms are FEVER, COUGH, SHORTNESS of BREATH, BREATHING DIFFICULTIES.
In most severe cases infection can cause PNEUMONIA, severe acute respiratory syndrome and even death. The period within which the symptoms would appear is 2-14 days
Where it comes from ?
CORONAVIRUS disease is believed to spread from a wet market, in WUHAN(CHINA), which sold both dead and live animals including fishes and birds. In two labs in Wuhan, long-running experiments with bat viruses helped scientists quickly identify the coronavirus as most likely to have come from the nocturnal mammal, but those same labs have also fuelled biosafety concerns. But some scientists, both within China and elsewhere, say an accidental leak remains a possibility – insofar as there is no evidence to disprove it.
How it can be prevented ?
There is no particular medicine or vaccine to prevent the virus from a human's body but we can follow the major steps to protect us from the same:-
Wash your hands with soap and water or use an alcohol-based hand rub.
Cover your mouth and nose with a mask while going outside.
When visiting shops, markets, avoid unprotected contact with live animals.
Seek medical care if you have a fever, cough, difficulties in breathing.
Avoid going outside unless and until it is an emergency.
You May Also Like: covid-19