You must have been familiar with the term 'Easter Eggs'. But have you ever wondered that why is Easter associated with eggs? It is because the egg is an ancient symbol of new life. Easter eggs are said to represent the resurrection of Jesus from the dead. People use to decorate Easter cards and eggs on this occasion. There are many Easter egg games also.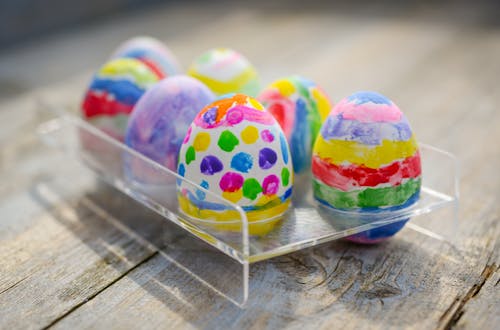 Use of Easter eggs
They are usually used as gifts on the occasion of Easter.
They are used in decorations.
Some Easter Egg Games
There are many Easter egg games in different countries . Some of them are as follows:
Egg hunts
It is a game in which decorated eggs, artificial eggs, etc containing candies are hidden and the children have to find them.
Egg rolling
It is a game in which a group of people rolls eggs down a steep incline , racing to see which egg gets at the bottom first.
Egg tapping
In this game, the player hits the other player's eggs with their own and the egg is hard-boiled.
Some funny Happy Easter Gifs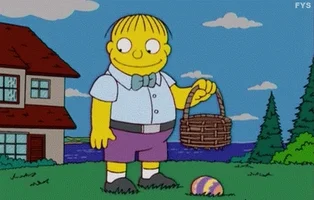 So, these are some Funny Happy Easter gifs and if you like to see some funny Happy Easter Memes then do click on the below link.
You May Also Like: easter-happy-easter-wishes-happy-easter-memes