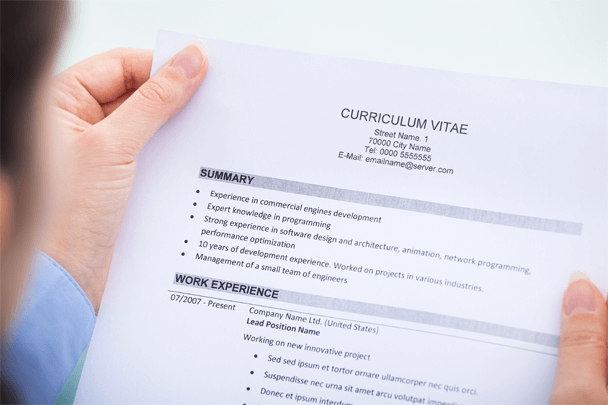 In the era of COVID-19 lockdown, many students are turning towards 'work from home' internships or job opportunities. The advantages of these opportunities include flexible working hours, no commute and so on. These are a few things that might give your CV/resume the edge over other applicants. So, if you want to add up some skills in your CV then you can follow these steps :
Language Certifications/Diplomas
While English is considered to be the norm in the corporate world, a language diploma can help you get there. This will also be beneficial if you wish to move to a country where English is not the first language. Taking language proficiency tests can add unique skills to your CV.
Environment Electives
Environmental Science is going to be essential no matter which field you go in. Due to the climate crisis, businesses around the globe have to have environmental policies. So taking an environmental elective can help you understand what problems arise in the day-to-day functioning of a company and help you come up with innovative solutions. For instance, dry waste management elective can help you create a system for your company's waste paper management.
Computer Software Certification
In the age of technology, everyone knows how to use a computer. But the extent of software may vary. Hence, it is important to get a certification for it. It can be for anything from MS-Office to high-level programming languages. A certification never hurts!
You May Also Like: top-programming-languages-in-2019
Campus responsibility roles
Many colleges and universities offer various types of clubs or societies for students for extracurricular engagement. Be a part of such organisations. These indicate not only initiative but also experience. With your experience, try to hold higher-level positions like Editor-in-Chief or Chair Committee members in various college organisations.
Publications
This is applicable to every student and not to just people pursuing journalism. Whatever your field may be, make sure that you have written at least an article or research paper. A research paper on your CV helps the employer understand your level of understanding of your field's literature.
Fellowships
Fellowships are a great opportunity to demonstrate your intelligence and skills. They are a great platform to showcase how refined your skills are and help you learn many things.
In all, there are many things that you require to be fit for a position. But these are most likely enough to get an employer's attention. Ultimately, the interview decides how well-suited you are for the position and not your resume entirely.
So, you can try these 5 things and add some additional skills in your resume. Thanks for reading this article.