BBA, Bachelors of Business Administration is a three-year undergraduate degree program. BBA has become a popular course for students after B.Com which is Bachelor of Commerce. It is a good option for those students who want to make their career in the world of management. This course teaches students the fundamentals of business and management principles. But the main question is what are the career options after BBA? Let's find out.
Career Options after BBA
The best career options after BBA are as follows:
1. MBA
MBA is the master's degree in business and the best option to choose after the completion of graduation. However, it is better to gain some experience before doing an MBA. It will help you to choose the related field in which you want to make your career and narrow down your area of focus during the MBA. The advantage of doing an MBA is that you get a high salary because the average income of an MBA graduate is much higher than the others. Some of the specializations available in MBA are as follows:
Human Resource
Finance
Marketing
International Business
Operation Management
Information Technology
Supply chain management
Rural Management
2. Digital Marketing
Digital marketing is the advertisement of products with the help of the internet, social media, and other digital channels. Many opportunities in the field of digital marketing is growing rapidly in India. The digital marketing career offers many jobs like content creation, social media marketing, email marketing, Search engine optimization or SEO Analyst, and Search engine marketing or SEM Analyst, etc. For becoming an expert in digital marketing, you must do a certification course in this field.
3. Entrepreneurship
Starting a new business venture is known as entrepreneurship. You can start your own business after doing BBA if you have any new or innovative ideas. There are many government schemes which help in funding the startups. But before starting your own business, it would be best if you work somewhere else so that you can have some prior experience in the corporate world which will help you to manage your business better.
4. Information Technology
Information Technology (IT) offers a good career to the students. If you're interested in computers and want to make your career in the same then you must opt for information technology. You can also do an MBA in information technology. It doesn't matter whether you have done your graduation in the related field or not. If you have relevant skills, then you must go for it. There are many jobs which you can do like Programming, Web Development, etc.
You May Also Like: top programming languages in 2019
5. Event Management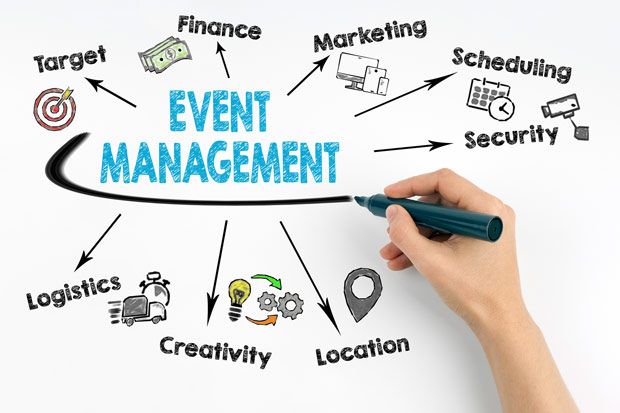 Event management includes planning, coordinating, and organizing an event for people, communities, etc. If you have good communication and management skill then you can go for an event management course. Also, there is no certified qualification required to do this course. You can also do short term courses and a 1-year diploma in event management. After doing this course you can easily get hired as an event manager in event planning companies.